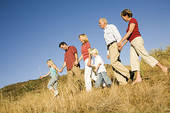 Parenting as Path 2019 - 2020
Come explore Parenting as Path. Join other parents in meditation, contemplation and discussion. On the third Sunday of the month (September - May), give yourself two hours to reflect and process the daily path of parenting. During this time with other parents we offer two children's programs that will not have you searching for childcare in order to find some time for yourself.
Register for the entire year: $200 for the first parent, $120 for a second parent, $35 drop in rate per session.
When registering leave information about number of children and ages attending in the comment session. Each paid parent for Parenting as Path has coverage of 1 child in programming (Shambhala Kids ages 4 - 8 & Dragon Club ages 9 - 12, Children 13+ can explore Junior Leadership Roles)
Contact [email protected] with any questions, inspirations or desires to get more involved in planning, hosting or leading programs.
___________________________________________________________________
Parenting as Path is facilitated by:
Gwen Pollara is a mother to two wise and talented children, Luca, fifteen and Maya, eleven. Gwen has been studying Shambhala Buddhism for 15 years. She is certified to lead people in shamatha meditation practice. She also studies Hakomi Therapy which is a mindfulness somatic therapy based on the principals of non-violence, organicity and unity. In her working life, she is a declutter guru and professional organizer. She is also a certified restorative yoga instructor. In other parts of her life, Gwen enjoys writing and performing poetry, making art, communing with nature, taking care of her plants and pets and laughing with her husband, Joe. Gwen combines all of these skills to bring her wisdom and skills to create nurturing environments for others to connect to their own innate wisdom and basic goodness so that they may connect with others in deep, healing ways.
Andra Brill, PhD is an innovator in the field of mindful parenting. Her work can be found on the Huffington Post, Elephant Journal, Positive Parenting Solutions and HappyMindfulFamilies.com. She has been practicing Buddhist meditation since 2004 and contemplative parenting since 2009. Within Shambhala Andra has been a Family Camp lead teacher at Shambhala Mountain Center for many years and is a former coordinator for Families and Children at SMCD.