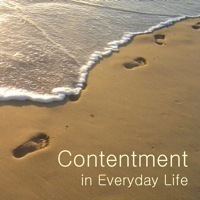 Contentment in Everyday Life
with Shastri Dhi Good
Contentment in Everyday Life provides an exploration of genuine contentment, the foundational views of the Buddhist teachings, and meditation in action for daily life.
Through the gentle precision of meditation practice, we can learn to appreciate ourselves and simple human experiences, free from self-aggression. Difficult emotions and the challenges of life can be met with curiosity, steadiness and humor.
Each class includes a guided meditation and/or contemplation, a short talk or teaching, and time for a discussion about how the material relates to daily life.
Prerequisite: None
Recommended: Meditation in Everyday Life; Shambhala Training Levels I and II.
Please plan on attending each session of the program. The first and last classes are especially important.
---
About the Teacher
Shastri Dhi Good has been a practicing Buddhist since 1990. She was ordained into the lay order of the Lotus in the Flame Sangha at the Denver Zen Center in 1995, and became a student of Shambhala in 2005. She served as Director of Shambhala Online, working with a virtual team to support online studies in Shambhala. She holds a masters degree in Future Studies from University of Houston and enjoys exploring change, technology and learning organizations.
---
The Way of Shambhala is composed of Shambhala Training Levels I-V, each followed by a five-week course that expands upon what was offered in the weekend and brings the practice of meditation into everyday life. Please click here for a full description of the Way of Shambhala path.
Contentment in Everyday Life is recommended either before or after Shambhala Training Level II, and may also be taken on its own. Shambhala Training Level II will be offered in Denver on January 10-12, 2020.
---
Our Generosity Policy: We have a generosity policy to make our offerings available to all who wish to participate. If the program price is an obstacle for you, please consider what works for you, and offer as much of the program fee as you can. To arrange for this, please contact us in advance of this Program at: [email protected].

Students may also repeat this program for a 50% discount off the Regular Price (or pay what you can). Please note you are repeating in your registration comments.

For those who can offer more than the program price, we have a "Patron Price." Your generosity in offering the patron price helps cover the costs for others who are not able to pay the full price.