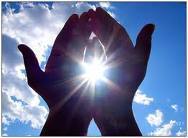 Heart of Recovery (Online)
with Martha Hildreth
Entire Denver center is closed for all events at request of leadership. As more information comes out, we will make decisions about the Heart of Re

c

overy meetings. Status is currently unknown.
The addiction recovery group (12-fold path) meets weekly on Monday and Wednesday evenings. Meditation is at 6:30, discussion follows at 7 pm. We use 12-step literature along with corresponding Buddhist writing as the basis for discussion. Anyone working on their recovery from any addiction is welcome. For more information on this group, please click HERE.
This welcoming meeting is open to anyone who is interested in relating 12-step work to the Buddhist path. For information, please feel free to call Dave Garton at 303-918-8841 about Monday evenings and Martha Hildreth at 303-671-0611 about Wednesday evenings.