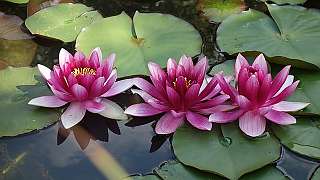 Community Meeting (Online)
The discussion this Sunday (3/14) is another installment of our Community Dialogue series, occurring in place of our normal Community Meeting. The purpose of the series is to earnestly engage sangha in creating a vision for the future of our Center. We would love to hear from everyone, though sharing is not required. You may attend to share your thoughts or you may just listen to others and see what arises for you.
We will continue and deepen last month's discussion that was framed around the general question: What is your vision for the future of our sangha? For more ways to think about this question click here.

Input gathered from this and other discussions will inform the planning of the Go Forward Together group here at the Center. The next meeting of this group is Friday, March 26th, 2:00 - 3:30 pm. Curious? Interested in attending? Click here to contact the group lead.
Meeting ID: 808 782 503 • Passcode: 955323
---
Join in leading SMCD into the future. Community Meetings will be held every 2nd Sunday at noon for all those inspired to support SMCD make enlightened society possible.

The Community Meeting is the place to speak, listen, learn and shape the life of our community.
Minutes from previous Community Meetings may be read here.