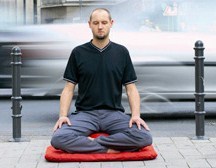 Begin Here: Meditation for Everyone (Online)
This workshop provides introductory tools and teachings for everyone who is interested in learning how to meditate, regardless of background or belief. With simple instructions and support, meditation practice can become an integral part of our lives, increasing our stability, strength, and clarity. The class will give a basic overview of mindfulness and awareness, shamatha meditation instruction, and time for discussion.
Please register by Friday, November 13th
to receive the Zoom Meeting link.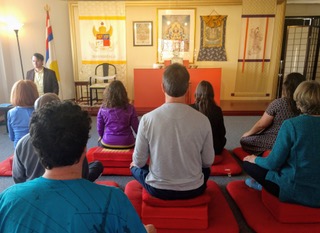 Main meditation hall at the Denver Center