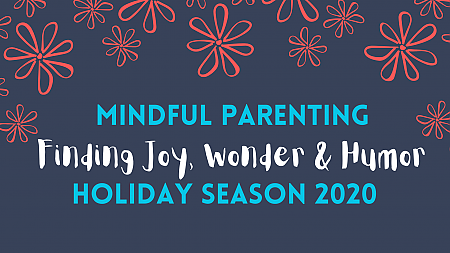 Finding Joy, Wonder & Humor: Mindful Parenting – Holiday Season 2020 (Online)
The 2020 Holiday season is upon us. Let's come together as parents to connect, meditate and play! Join us each week as we rediscover the inherent joy of the holidays in a mindful and intentional way through connecting with other parents and sharing stories. Everyone who identifies as a parent or guardian is welcome. You may drop in for a single evening.
Please register 24 hours in advance to allow us time to process your registration and send you the recurring Zoom meeting link.
Andra Brill, PhD
and
Gwen Pollara
have been leading mindful
parenting
groups for more than 10 years. Together they have over 25 years of
parenting
experience and 35 years of meditation practice.