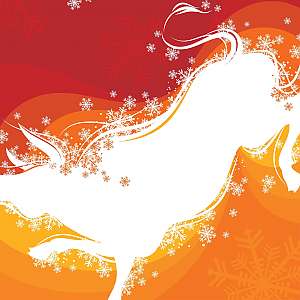 Shambhala New Year 2021: Year of the Iron Ox (Online)
Shambhala New Year 2021 will usher in the Year of the Iron Ox. The Iron Ox has a strong quality of earth, and discovering what is already naturally available to us. The Ox doesn't have to look far to find what is needed. The Ox year is also connected with unity, and focusing on hard work - such as ploughing the fields. We are advised not to be too hasty in Ox years, but to take time for consideration before acting or making decisions. It is said that some efforts planted in the Ox year will take time to harvest and enjoy fruition.
We will celebrate Shambhala Day on Sunday, February 14th, 9:30-11:30 AM. Our local schedule will be announced here (please check back) and in the weekly e-newsletter.

Click here to join the celebration!
Meeting ID: 808 782 503
Passcode: 955323
We look forward to celebrating the Year of the Iron Ox with a focus on our shared love of the Shambhala dharma and a sense of deep appreciation for community bonds.
---
International Shambhala New Year Programming
This year, Shambhala Day is officially on Friday, February 12, 2021. The international broadcast is at 11:00 a.m. Mountain Standard Time.

Join the international online gathering to celebrate the energetic shift into the Year of the Iron Ox. The live online program will include addresses and offerings via Zoom (program and speakers to be confirmed).

Gathering for talks on the mamo chants and protector practice by senior teachers, and reciting mamos chants every day during Dön Season, February 1st-10th (an announcement will be made in early January with links to these online events.

Click here to sign up

for daily practice reminders of these events, once they begin!).

An event connected with Shambhala Household teachings on Neutral Day, Thursday, February 11th

A festive Shambhala New Year gathering the weekend following Shambhala Day

A worldwide Milarepa Day reading relay marathon on Saturday, February 27th. Click here to sign up.

Graphic: © www.gograph.com / [Zerial]