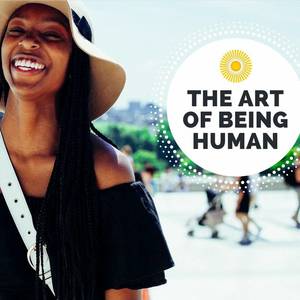 The Art of Being Human - Shambhala Training Level 1 (Shambhala Online)
with Acharya Arawana Hayashi
Through the practice of meditation, we glimpse unconditional goodness as the ground of our existence. Opening to ourselves with gentleness and appreciation, we begin to see our potential as genuine and compassionate human beings.
When we truly create the time and space to dive fully into meditation practice, we are able to experience the possibilities of openness and relaxation that exist when we settle fully into the present moment. Heart of Warriorship: Shambhala Training Levels are opportunities to work directly with experienced teachers and qualified instructors, and to engage meditation practice in a deep way – discovering what occurs through extended sessions of sitting meditation, walking meditation and mindful movement exercises. In addition, each weekend offers a subtle but powerful variation on the basic meditation technique, empowering us with a full range of mindfulness-awareness practices that guide and inform our journey. The full Shambhala Training series is being offered consecutively, and a description of Levels 1-5 is here.
Through the contemplative experience of Shambhala Training, we can awaken our inherent dignity, kindness and confidence and open fully to our life as it is, right here and now.
What to expect:
– Daily talks by the Acharya (Senior Teacher)
– Guided meditation sessions
– Lots of meditation practice
– Interactive activities
– Discussion Groups
– Opportunity to meet with a meditation instructor
– Specially produced cinematography for each weekend
– Time to gather and converse
– Additional free talks by senior teachers between each intensive
– Additional opportunities to gather virtually as a community between each course
– Opportunity to steep in meditation practice in a transformative, unique virtual environment
There will be opportunities to connect virtually with other participants and meditation instructors in the Denver area for practice, discussion and community following Level 1.
Click here to view the provisional daily schedule.
It is expected that when you register, you are committing to attend the full retreat.
If you have scheduling conflicts, please reach out to Camren at [email protected] as soon as you know. We will work to try to find a solution for you.
The Shambhala Meditation Center of Denver is an Affiliate for this Shambhala Online series. The registration link will take you to the Shambhala Online website. Using this Affiliate link on our local website ensures that a portion of your program fee directly benefits the Denver Center. Due to the pandemic, it is currently undecided when we will be able to offer in-person or hybrid Shambhala Trainings in our beautiful meditation center. Stay tuned!
---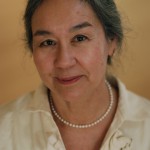 About Arawana Hayashi
Arawana Hayashi first saw Vidyadhara Chögyam Rinpoche in the summer of 1974 when her improvisational dance company auspiciously toured through Boulder. She did not remember anything he said, but she had never seen anyone move through the space as he did. That inspired her to stop and sit down on a cushion.
In 1976 she joined the Naropa Institute as Co-Director of the Dance Program with Barbara Dilley. The following year Trungpa Rinpoche asked her to study bugaku, Japanese Court Dance, and to use this form as a basis for creating Shambhala art. In 1994 the Sakyong called together artists at Shambhala Mountain Center to begin a conversation about creating an arts training program based on the visual dharma teachings of the Vidyadhara. Since then, she has been working with the Shambhala Art Program and chairs the Shambhala Arts Council.
In 2000, Sakyong Mipham Rinpoche asked her to move to Karme Choling where she was teacher in residence for 3 years. She was appointed acharya by the Sakyong in 2005.
Since 2004 she has been teaching innovative leadership workshops with social researcher, Otto Scharmer, and is a founding member of the Presencing Institute. There she currently is creating a Social Presencing Theater, which applies Shambhala art to organizational and social change projects. She lives near Sky Lake in the Hudson Valley, New York.