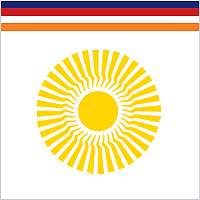 Heart of Warriorship - Shambhala Training Levels 1-5 (Online)
When you don't punish or condemn yourself, when you relax more and appreciate your body and mind, you begin to contact the fundamental notion of basic goodness in yourself. So it is extremely important to be willing to open yourself to yourself.
– from Shambhala: The Sacred Path of the Warrior by Chögyam Trungpa
Shambhala Online is delighted to offer the Heart of Warriorship (Shambhala Training Levels 1-5) online over the next year. Each level will be taught live by an Acharya (senior teacher), giving us the opportunity to gather as a global community and practice with these amazing teachers.
Shambhala Meditation Center of Denver (SMCD) is an Affiliate for this Shambhala Online series. Due to the pandemic, it is currently undecided when we will be able to offer in-person or hybrid Shambhala Trainings in SMCD's beautiful meditation center. Stay tuned!
ABOUT SHAMBHALA TRAINING LEVELS
When we truly create the time and space to dive fully into meditation practice, we are able to experience the possibilities of openness and relaxation that exist when we settle fully into the present moment. These trainings are opportunities to work directly with experienced teachers and qualified instructors, and to engage meditation practice in a deep way – discovering what occurs through extended sessions of sitting meditation, walking meditation and mindful movement exercises. In addition, each weekend offers a subtle but powerful variation on the basic meditation technique, empowering us with a full range of mindfulness-awareness practices that guide and inform our journey.
Through the contemplative experience of Shambhala Training, we can awaken our inherent dignity, kindness and confidence and open fully to our life as it is, right here and now.
What to expect:
– Daily talks by the Acharya (senior teacher)
– Guided meditation sessions
– Lots of meditation practice
– Interactive activities
– Discussion Groups
– Opportunity to meet with a meditation instructor
– Specially produced cinematography for each weekend
– Time to gather and converse
– Additional free talks by senior teachers between each intensive
– Additional opportunities to gather virtually as a community between each course
– Opportunity to steep in meditation practice in a transformative, unique virtual environment
Following each level, there will be opportunities to connect virtually with other participants and meditation instructors in the Denver area for practice, discussion and community.
If you have not attended the Heart of Warriorship retreats before, this is a wonderful opportunity to participate in these amazing meditation intensives and get a taste of the potency of Shambhala training.

If you have completed these courses in the past, whether last year, 15 years ago, or in the 1970's when the Heart of Warriorship training was created, why not take the time to refresh and deepen your understanding by immersing yourself in these precious teachings that are core to who we are as a community. You will hear some of our most senior teachers speak to these teachings and our paths as peaceful warriors and meditators.
Individual Pricing:
$149 per Level – helping Shambhala thrive price
$216 per Level – scholarship sponsor price – this directly sponsors a meditator in need
$79 scholarship price per Level – we use sponsor money to fund these retreatants' registration
Further Scholarship – a further break on the program price may be applied for on the registration page. We use sponsor money to fund these retreatants' registration, sometimes being able to fully sponsor eager practitioners who would not otherwise be able to attend.
Registration:
Heart of Warriorship is a graduated, progressive series of weekend retreats, meaning each weekend is a requirement for the following weekend.
The registration links below will take you to the Shambhala Online website. Using these Affiliate links on our local website ensures that a portion of your program fee directly benefits the Denver Center.
Questions about the series or registration may be sent to [email protected].
---
DATES / TIMES / SCHEDULE
Mountain MDT/MST (UTC - 7)
Friday evening, 5:00 PM – 6:30 PM
Saturday & Sunday, 9:00 AM – 6:00 PM
Click here for the provisional daily schedule.
It is expected that when you register, you are committing to attend the full retreat. If you have scheduling conflicts, please reach out to Camren at [email protected] as soon as you know. We will work to try to find a solution for you.