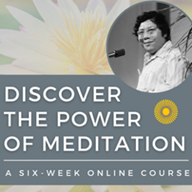 Meditation: The Way of the Buddha (A Six-Week Online Course)
Discover the power of meditation and these timeless teachings from one of the most revered Buddhist teachers of our time.
Learn or refresh your connection to the practice of meditation as taught by Chögyam Trungpa Rinpoche, based on archival talks in the summer of 1974 to an audience of new students. Although decades old, these presentations retain the same freshness and dynamism as when they were first brought from Tibet to the West, and are a reminder of Chögyam Trungpa Rinpoche's incomparable mastery at communicating Buddhist teachings to a Western audience.
These short talks - from mindfulness practice, to awareness practice, to the realization of emptiness - will be supported by further commentary and facilitated discussions by some of today's leading teachers of Buddhism in the West, many of whom were actually present during these talks in 1974, including:
Pema Chödron • Dale Asrael • Gaylon Ferguson
Marty Janowitz • Dorje Löppon Lödro Dorje
Larry Mermelstein • Arawana Hayashi
Judith Simmer-Brown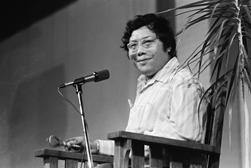 Chögyam Trungpa Rinpoche Teaching in 1974
---
Two-Hour Online Sessions on Sundays
11:00 am - 1:00 pm Mountain Standard Time
Live sessions on Jan 2, 9, 16, 23, 30, & Feb 6, 2022
Access to course materials opens on December 26, 2021.
This is a Shambhala Online course. It includes the possibility of connecting in-person (or online) with a local study group of Denver/Front Range participants.
---
Patron Price: $395
Full Tuition: $295
Subsidized Scholarship Tuition: $195 (limited availability)
Information on additional financial assistance is available when you register.
PLEASE USE THE LINK BELOW TO REGISTER. OUR CENTER
WILL RECEIVE 20% OF THE REGISTRATION FEE.
Registration is processed through the Shambhala Online website.