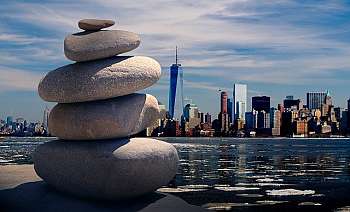 Contentment in Everyday Life (Online)
with Fred Jaben
We can discover confidence and contentment when we
can meet our experience with gentleness, nowness, and curiosity.
This course provides an exploration of genuine contentment, the foundational views of the Buddhist teachings, and meditation in action for daily life. The meditation practice called "shamatha" is the way to experience the teachings for ourselves and test their truth. With meditation practice, we can learn to appreciate ourselves and simple human experiences, free from self-aggression. Difficult emotions and the challenges of life can be met with gentleness, steadiness, and humor. We will explore these main topics:
Contentment and friendliness to oneself
Mindfulness in meditation and daily life
Suffering and the Four Noble Truths
Working with the emotions and Buddhist psychology
The confidence of contentment
Each class includes guided meditation instruction, contemplation, a short talk or teaching, and time for a discussion about how the material relates to daily life.
This program is open to all!
---
Our Generosity Policy: We have a generosity policy to make our offerings available to all who wish to participate. If the program price is an obstacle for you, please email our Director of Finance at [email protected] and they will be happy to work with you on pricing.

For those who can offer more than the program price, we have a "Patron Price." Your generosity in offering the patron price helps cover the costs for others who are not able to pay the full or discounted price.
If you have payment questions, please contact us at: [email protected].
---
Contentment in Everyday Life is part of a five-course series in the Shambhala Training curriculum. The Shambhala Training path is a course of practice and study which consists of weekly classes and weekend retreats suitable for both beginning and experienced meditators, and open to people of any spiritual tradition. This comprehensive overview of mindfulness meditation and contemplative living practices presents the profound, simple and incredibly relevant view that when we foster a more awake and compassionate relationship with ourselves and with others, we are creating a more awake and compassionate world.