Due to the current call for social distancing in response to the spread of Coronavirus (COVID-19), the Denver Center is physically closed until further notice. We are considering what the transition to "safer-at-home" will look like for SMCD — please know that our top priority is the health and well-being of all our sangha.
We are offering ONLINE opportunities for practice and community. Open meditation sessions, Social Meditation and Heart of Recovery are free of charge. Any generous support will help us provide online programming that will sustain our community in difficult times. Please give what you can using this link: https://denver.shambhala.org/donate/.
Love in the Time of COVID-19
There is much we do not know about this pandemic, and yet we do know the importance of supporting each other in a time of uncertainty and loss. We hope you will include the Denver Shambhala Center as part of your extended circle of community and stay connected. Communication is more important than ever to maintain connection during this time of quarantine. We have already heard from some of you who want to help make phone calls and run errands / deliver groceries for people in our sangha who need a helping hand.
This time of social isolation is the perfect opportunity to reach out to sangha members who are in your thoughts — simply call or email them to check in on how they are doing.
We especially need volunteers willing to make phone calls to members who live alone and/or have chronic illness.
If you want to help, or
If you have a need or know someone else who has a need, or
If you need contact info for a particular sangha member
Please send an email to Dhi Good, [email protected], or Nan Clydesdale, [email protected]. Let them know how many people you would be able to call. They will give you names and contact information.
---
A Message from Nan Clydesdale Our contemporary life seems to swallow us up like a swift river. Consumed by our work, busy families and a glaringly divisive society, we are challenged to maintain our social contacts and genuine friendships. Isolated and alone, some people have begun to regard reaching out for human contact as burdensome … Continue →

Shambhala Center Open House
Please join us for an introduction to the Shambhala Center of Denver. Come and learn about the variety of programs and opportunities for practice offered here. Open House includes an introductory talk and informal reception with refreshments.  More Information→
New to Shambhala?
Shambhala is an international community of urban meditation and rural retreat centers founded by the Vidyadhara Chögyam Trungpa Rinpoche, and now led by Sakyong Mipham Rinpoche. Learn more about us →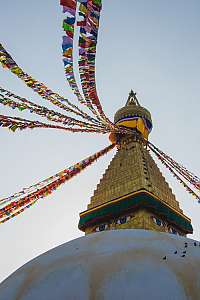 with Acharya Dale Asrael & Ashe Acharya John Rockwell
July 14th—August 25th
This is the second in a series of five courses exploring the profundity of the Hinayana teachings of the Buddha. Open to all.
Continue »