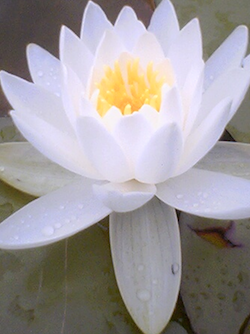 Armor of Fearlessness: Teaching on Death, Dying and the Bardos (Online)
with Acharya Eric Spiegel
We anticipate this will be a livestream program. When and where possible, we'll gather as a local community to hear and explore the teachings.

This weekend will offer a practical exploration of Buddhist teachings on death, dying and relating with the groundlessness of life.
Impermanence and change in general, and the idea of death in particular, are moments fraught with anxiety but also filled with potential. The Buddhist teachings say that times of transition – intermediary times known as "bardo" – are moments when we can experience great freedom and possibility, but instead what we usually do is freeze and freak out at even just the thought of it.
In this program we will explore traditional teachings examining the rawness of death and change, and explore the meaning and practice of bravery where we often encounter fear and uncertainty.
Acharya Spiegel is the central holder of teachings and practices on death and dying in the Shambhala mandala.
The Friday evening talk is free and open to the public (no registration required). If you then decide to participate in the weekend, available space may be limited.
No pre-requisites, but some prior meditation experience is recommended.
Early Bird Registration: $125 if you register and prepay by Friday, May 1st. Regular price is $150 after this date.
There are a limited number of partial scholarships (see instructions below).
If you are interested in staffing, please contact us at [email protected].
---

Acharya Eric Spiegel has been teaching in the Shambhala Buddhist tradition for over 40 years and has studied directly with both Chögyam Trungpa, Rinpoche and Sakyong Mipham Rinpoche. As an Acharya (which means "Teacher" in sanskrit) he is one of a small group of senior teachers empowered by The Sakyong to directly represent the Shambhala Lineage.
In addition to a 40 year career in finance (from which he is retired!), Eric is known for his work with people with HIV and other life-threatening illnesses. He teaches extensively on the topics of fearlessness in relating with Death and also on the place of "Wealth and Power" in spirituality. He is interested in exploring the nature of mind and meditation, not separate from the hard complexities of life: how do we practice work, money, relationships, health, and aging with an uplifted and forward vision about our life. He has been leading retreats for the LGBTQI community since the 1980s.
Acharya Spiegel lives in the Hudson Valley of rural upstate New York.
---
Registration
To receive Early Bird rate, request a partial scholarship, or discuss payment options, please contact Carolyn Pickton at [email protected]
For those who can offer more than the Regular Price, we have a "Patron Price." Your generosity in offering the Patron Price helps cover the costs for others who are not able to pay the full price.
Registration will be available soon!