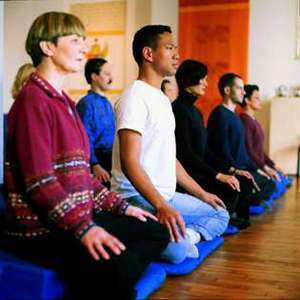 Sunday Morning Group Meditation Practice (Online)
The Shambhala Meditation Center of Denver welcomes all those wishing to practice sitting meditation in the Shambhala Buddhist tradition.
Sunday Morning Group Meditation
9:30 - 11:30 AM

Join Zoom Meeting Room here
Our group meditation practice includes sitting meditation alternating with walking meditation. There is usually a contemplative reading and a compassion practice (such as Tonglen) during the morning. You are invited to attend all or part of the session.
11:30 am – 12:00 noon CommuniTea is a time to visit with new and old friends. Grab a cup and join us!

These are free events. If you are able, please consider making a donation to keep such programs and our center going.
---
Meditation Instruction
If you would like to meet with a Meditation Instructor (MI) by phone or computer, please send an email with "MI Request" as the subject.