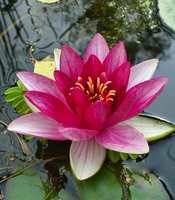 Open House and Meditation Instruction
Please join us to learn more about the Shambhala Meditation Center of Denver. Open House provides a brief introduction to the variety of practice and study opportunities offered here. An authorized Meditation Instructor introduces shamatha meditation practice and provides group meditation instruction.
Please arrive in time to start at 10:00 AM. Open House is one hour.
After Open House, you are welcome to stay for the rest of the morning -- including group meditation practice or a dharma talk. Our CommuniTea at 11:30 is a time to visit with new and old friends over coffee, tea and light snacks.

When parents are attending Open House, complimentary child programming is available between 10:00am and 12noon. We offer Shambhala Kids for ages 4-8 and Dragon Club for ages 9-12.
Not just for "new" meditators, meditation instruction is also recommended as part of our ongoing practice. You are always welcome to speak to an instructor about your practice. To schedule an appointment or request more information, e-mail [email protected] or leave a message on the center phone (
303-369-2807).