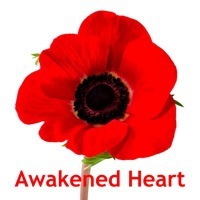 Shambhala Training Level IV: Awakened Heart
REGISTRATION WILL BE AVAILABLE SHORTLY!
Connecting with the world, and communicating with it more directly, permits us to experience our heart and the ways we respond to experience. Rather than using those responses as an occasion to re-generate habitual patterns, we can use them as reminders to wake up further. When we allow ourselves to meet the world in this way, without hope and fear, we find resources of steadiness and energy.
Prerequisite: Shambhala Training Level III - Warrior in the World
Recommended: Joy in Everyday Life


---
Our Generosity Policy: We have a generosity policy to make our offerings available to all who wish to participate. If the program price is an obstacle for you, please consider what works for you, and offer as much of the program fee as you can.

To arrange for this, please contact us in advance of this Program at: [email protected].

For those who can offer more than the program price, we have a "Patron Price." Your generosity in offering the patron price helps cover the costs for others who are not able to pay the full price.