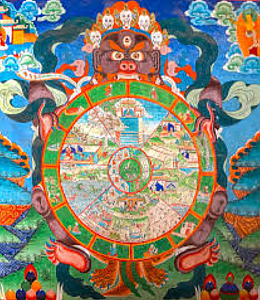 Foundations for Freedom: The Hinayana - Course III (Online)
with Acharya Judith Simmer-Brown & Loden Nyima
The Second Noble Truth: The Origins of Suffering
Part II: Wheel of Life, Karma and 12 Nidanas
This is the third in a series of five courses exploring the profundity of the Hinayana teachings of the Buddha.
The foundational teachings of the Buddha indicate that the suffering we experience in our lives can come to cessation if we recognize, deeply and profoundly, how that suffering has arisen. This requires gentle bravery and deep contemplation, bypassing simplistic notions of how our suffering has arisen. The Buddha provided powerful models for this contemplation through the interrelated teachings of karma and kleśa, or destructive emotions, as exemplified in the Wheel of Life. Drawing from the contemporary insights of our Shambhala Buddhist lineage, we will tread the ancient path of the Buddha.
Denise Wuensch and Dhi Good will lead our local online practice and study community.

There are no prerequisites for this course. Open to all!
Course access, a detailed schedule and suggested readings will be provided when you complete your registration.
If you registered through Shambhala Online and also want to participate in the Denver discussion, please email

[email protected]

to receive the Zoom link.
About the Teachers for Course III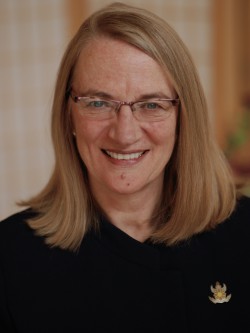 Acharya Judith Simmer-Brown has just retired as Distinguished Professor of Contemplative and Religious Studies at Naropa University in Boulder, Colorado, where she was a Founding Faculty member. She is an Acharya in the Shambhala lineage, and was Director of Shambhala's Ngedon School for Higher Learning for many years. She is the author of Dakini's Warm Breath: The Feminine Principle in Tibetan Buddhism and Meditation and the Classroom: Contemplative Pedagogy for Religious Studies.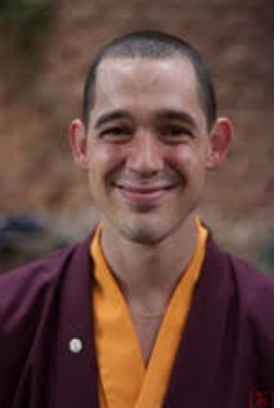 Gelong Loden Nyima is a fully ordained Buddhist monk. He lived at Gampo Abbey from 2009 – 2017 where he completed shedra studies, practiced intensively, and served in various roles including as Shastri. He now lives and teaches at Shambhala Mountain Center, and spends a portion of each year in retreat.
---
HINAYANA SERIES (5 courses): If you already registered for the combined program price, you do not need to sign up for Course III or the rest of the series - we will register you for them manually. Please click here to access a document with all the details about each course in the 5-part Hinayana series.
SPECIAL OFFER STILL AVAILABLE: We are offering a 20% discount on the combined program prices for those who wish to commit to taking the entire Hinayana series. The total cost is $400 for the Regular Price or $500 Patron. If you attended Course I and/or II, and now wish to purchase the 5-course series, please sign up here for Course III. The course payments will be credited toward the series price. Use the pricing option "$400/$500 Hinayana Combined 20% Discount" and enter the amount of $400. Or if you wish to offer the Patron combined price, please enter $500. Enter the registration comment "change to full series." Do not proceed to Paypal; instead, please contact the SMCD Treasurer regarding your balance due, payment options or to set up a payment plan.
SMCD Generosity Policy: We have a generosity policy to make our offerings available to all who wish to participate. If the program price is an obstacle for you, please consider what works for you, and contact us to discuss a partial scholarship or payment plan.
To arrange for this, please contact us in advance of this Program at [email protected].
For those who can offer more than the program price, we have a "Patron Price." Your generosity in offering the patron price helps cover the costs for others who are not able to pay the full price.