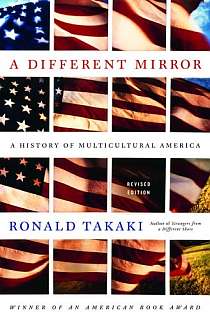 A Different Mirror: A History of Multicultural America with Dr. Gale Young (Online)
This program if full and registration is now closed.
The Hinayana path is more than a personal psychological exploration. In this course, we will explore the development of a racialized societal "ego" in the United States. Doing so can be the first step in understanding the suffering this self-image causes to people of color, and the work that needs to be done to refrain from perpetuating this suffering in the future. In a supportive environment under the guidance of Dr. Gale Young, we will explore and study our individual relationships to race in society as well as the causes and conditions contributing to the racialized history we have inherited.
Dr. Gale Young is Professor Emeritus and lecturer at Cal-State University East Bay. She has been a Shambhala student since 1990, served as Vice-Chair of the Nor-Cal Shambhala Regional Board (2008-2018), and as a member of the Diversity Working Group. She taught college courses in intercultural communication and conflict for 44 years, co-led projects, and co-wrote articles and books, while participating in multi-identified coalitions committed to making educational organizations less racist, sexist, homophobic, and binary, and more multicultural, diverse, equitable, and inclusive. Her focus is race and her methodology is facilitating difficult dialogues across differences that divide and matter.
The 2008 revised edition of A Different Mirror: A History of Multicultural America by Ronald Takaki is available from Amazon in paperback or for Kindle.
Enrollment is limited, so register soon. You will receive the Zoom meeting link after your registration is confirmed.
There are a limited number of partial scholarships available. If you would like to discuss financial assistance, please contact us before you register at [email protected].

For those who can offer more than the program price, we have a "Patron Price" which helps support those in need of your generosity.