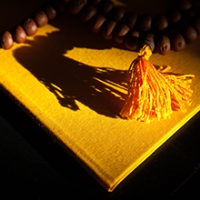 Shambhala Sadhana (Online)
Shambhala Sadhana: Discovering the Sun of Basic Goodness is a confident, resounding proclamation of the view at the heart of the Shambhala teachings:
All beings - you, me, and our society - are basically good.
Language is powerful. Hearing, seeing and reciting the sadhana text is a tool to help us remember and nourish our inherent qualities of wisdom and compassion. We will share the text online during the practice session.
Everyone is welcome to join in this community practice.

Please register at least 1 hour in advance to receive the Zoom Meeting link.