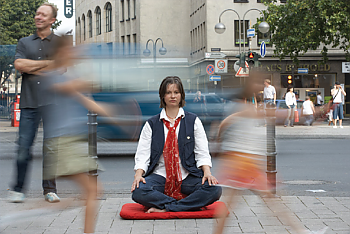 Meditation in Everyday Life Mini-Series (Online)
This mini-series introduces tools and teachings for working with meditation in everyday life. With simple instructions and support, mindfulness meditation practice can become part of our lives – bringing greater stability, strength and clarity.
Each Sunday will include meditation instruction and practice, a dharma teaching and time for discussion.
Topics
Peaceful Abiding and Basic Goodness
Awareness and Gathering the Mind
Genuine Heart of Sadness
Everyday Life and Enlightened Society
Join the Zoom meeting here.
This series is free of charge and no registration is required.
If you would like to make a donation, please register below to access payment options — and thank you very much!
If you have questions, please email [email protected].