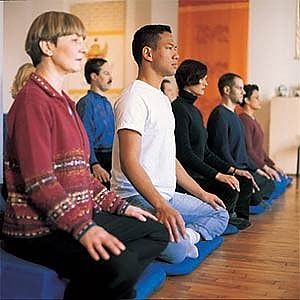 Sunday Morning Group Meditation Practice (Online)
The Shambhala Meditation Center of Denver welcomes
all those wishing to practice sitting meditation
in the Shambhala Buddhist tradition.
Our group meditation practice includes sitting meditation (20-25 minutes) alternating with walking meditation (5-10 minutes).
You are invited to attend all or part of the morning.
Zoom Meeting is HERE
for all of today's activities

Meeting ID: 808 782 503 • Passcode: 955323
New summer schedule!
9:00 - 10:00 AM
Group Meditation Practice
10:00 - 11:00 AM
Shambhala Sadhana
Open to all - Learn about this practice
11:00 - 11:30 AM
CommuniTea
Virtual tea with sangha
---
Sunday mornings are free and open to everyone. Donations are appreciated to help us maintain the Denver Center while our building is closed due to COVID-19. You may donate at any time here. Thank you for your generosity!