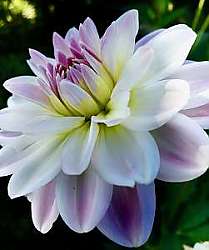 Deepening Compassion: Emptiness & Absolute Bodhicitta (Online)
Deepening Compassion: The Path of the Bodhisattva Warrior is a series of four courses offered through Shambhala Online.
Join us for
Emptiness & Absolute Bodhicitta
, the third course in the series.
The power of the Mahayana comes from its clarity regarding the true nature of reality. This clarity is described as penetrating insight (prajna), that sees that the world is actually different from what we habitually think it is. Instead of assuming that beings, objects and systems are solid, truly existing independently, the bodhisattva sees that everything is empty of concepts and reference points (shunyata).
Teachings will include:
Going Beyond Concept: Prajna and Absolute Bodhicitta with Acharya Judith Simmer-Brown

The Heart Sutra: Twenty-five Lines On How to Practice Prajña Paramita with David Schneider

Wisdom and the Great Mother: Mahayana Feminine Principle with Acharya Judith Simmer-Brown

Glimpses of Sunyata with Melissa Moore

Prajna & Compassion: From Empathy to Compassion with Acharya Judith Simmer-Brown
We will watch each talk (pre-recorded), discuss, practice and study together as a community via Zoom. The course will be facilitated by Dhi Good and Denise Wuensch, senior teachers at the Denver Center.
There are no prerequisites. Everyone is welcome!
If you already registered for the DEEPENING COMPASSION SERIES (4 courses), you do not need to sign up for Course 3 or the rest of the series - we will register you for them manually
.
You may REGISTER FOR COURSE 3 ONLY ... or consider this SPECIAL OFFER: We are still offering a 25% discount on the combined program prices for those who wish to commit to taking the entire Compassion series. The total cost is $225 Regular Price / $300 Patron. If you attended Courses 1 & 2, and now wish to sign up for this combined price, please register here for Course 3. Your payments for Courses 1 & 2 will be credited toward the series total. Use the pricing option "$225/$300 Compassion Combined 25% Discount" and enter the amount of $225. Or if you wish to offer the Patron combined price, please enter $300. Enter the registration comment "change to full series." Do

not

proceed to Paypal; instead, please contact the SMCD Treasurer regarding your balance due, payment options or to set up a payment plan.
Course 1: Maitri and the Four Immeasurables (May 11, 2021 - June 15)
Course 2: Relative Bodhicitta and the Paramitas (August 17 - September 14)

Course 3: Emptiness and Absolute Bodhicitta (October 19 - November 16)

Course 4: Lojong and Compassionate Engagement (January 4, 2022 - February 8)
---
SMCD Generosity Policy: We have a generosity policy to make our offerings available to all who wish to participate. If the program price is an obstacle for you, please consider what works for you, and contact us to discuss a partial scholarship or payment plan.
To arrange for this, please contact us in advance of this Program at [email protected].
For those who can offer more than the program price, we have a "Patron Price." Your generosity in offering the patron price helps cover the costs for others who are not able to pay the full price.